Stop Addressing Us As Niger Delta, Our Loyalty Is With Nnamdi Kanu – Militants Replies Asari Dokubo
"Stop addressing us as Nigger-delta Our loyalty is with Mazi Nnamdi Kanu. we are Biafrans by Birth not South-South the Fulanis planted you to conquer & destroy our land through Islam".
___Militants replies Asari.
END SARS : We Are Monitoring Protest In Nigeria – UN
The United Nations  on Thursday said that they are monitoring  the End SARS protests in Nigeria.
The Secretary-General António Guterres, commended the government's decision to undertake "broader reforms" in the Nigeria Police.
Guterres spoke through his spokesman, Stephane Dujarric, in New York.
The UN chief said he was prepared to "accompany Nigeria in those efforts".
He welcomed the disbandment of the Special Anti-Robbery Squad (SARS) and urged the government to undertake broader police reforms.
The world body urged the country's security forces to exercise "maximum restraint" in their response.
"The Secretary-General is following the protests in Nigeria calling for the dissolution of the Special Anti-Robbery Squad and an end to human rights violations allegedly committed by security agencies.
Source: daily post.
Jerusalem Remains Our City, We Must Recover It At All Cost – Turkey President Vows
Addressing lawmakers in Ankara, Turkish president says the Palestinian people have lived in the capital 'for thousands of years'
Turkey's President Recep Tayyip Erdogan inspects a military honor guard at the parliament, in Ankara, Turkey, October 1, 2020 (Turkish Presidency via AP. Pool)
Turkish President Recep Tayyip Erdoğan on Thursday implied that Jerusalem belongs to Turkey, referring to the Ottoman Empire's control over the city for much of the modern era.
"In this city that we had to leave in tears during the First World War, it is still possible to come across traces of the Ottoman resistance. So Jerusalem is our city, a city from us," he told Turkish lawmakers during a major policy speech in Ankara. "Our first qibla [direction of prayer in Islam] al-Aqsa and the Dome of the Rock in Jerusalem are the symbolic mosques of our faith. In addition, this city is home to the holy places of Christianity and Judaism."
The Ottoman Empire ruled over Jerusalem from 1516 to 1917. Modern Turkey, its successor state, has long stressed its enduring connection to the holy city, regularly condemning Israel's alleged efforts to "judaize" it and the US administration's December 2017 recognition of it as Israel's capital.
Jerusalem has been the capital of Israel since the country's founding, and the Jewish people have thousands of years of history in the city, backed up by extensive archaeological finds.
During a lengthy speech at the opening of the Turkish parliament's new legislative session, Erdoğan spent several minutes lamenting the fate of Jerusalem and the Palestinians' plight.
President @RTErdogan: "We consider it an honour on behalf of our country and nation to express the rights of the oppressed Palestinian people on every platform, with whom we have lived for centuries."
"Another crisis that our country and our nation carefully follow is the oppression of Israel against the Palestinians and the indifferent practices that disregard the privacy of Jerusalem," he said toward the end of his address.
"The issue of Jerusalem is not an ordinary geopolitical problem for us. First of all, the current physical appearance of the Old City, which is the heart of Jerusalem, was built by Suleiman the Magnificent, with its walls, bazaar, and many buildings. Our ancestors showed their respect for centuries by keeping this city in high esteem."
The Palestinian people have been living in Jerusalem "for thousands of years," but they were occupied and had their rights violated, the Turkish leader went on.
Turkey's President Erdogan greets legislators at the parliament, in Ankara, Turkey, Oct. 1, 2020. (Turkish Presidency via AP. Pool)
He went on to vow to "pay close attention" to the Palestinian issue.
"We consider it an honor on behalf of our country and nation to express the rights of the oppressed Palestinian people on every platform, with whom we have lived for centuries," he said. "With this understanding, we will follow both the Palestinian cause, which is the bleeding wound of the global conscience, and the Jerusalem case to the end."
Source: Times of Israel
"If You Want War, We Will Give It To You" – Israeli Prime Minister Warns Hamas Terrorist Group
According to Reuters, on a news update posted on Tuesday, August 18th, 2020; Israel warned Hamas on Tuesday to face "war" by refusing to stop Gaza 's explosive balloon attacks as fuel shortages in the Palestinian enclave exacerbated by Israel's blockade resulted in widespread blackouts.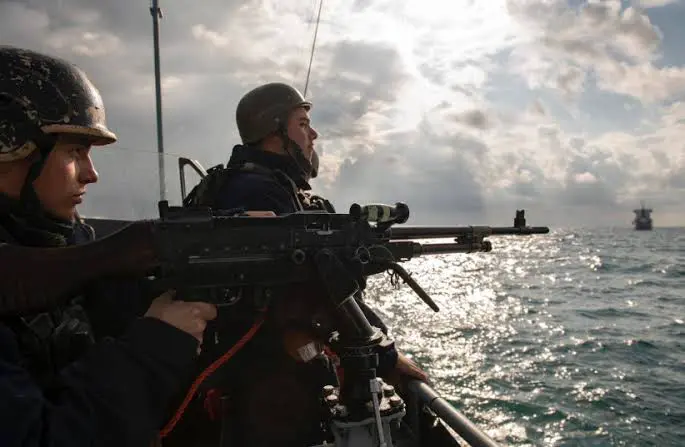 Earlier on Tuesday, the Israeli army said its fighter jets had targeted Hamas' underground infrastructure and related the attacks to Gaza's "explosive and incendiary balloons.
The strikes came as Egyptian security officials visited to try to defuse more than a week of heightened unrest that included rocket and device attacks from Gaza as well as daily Israeli reprisals.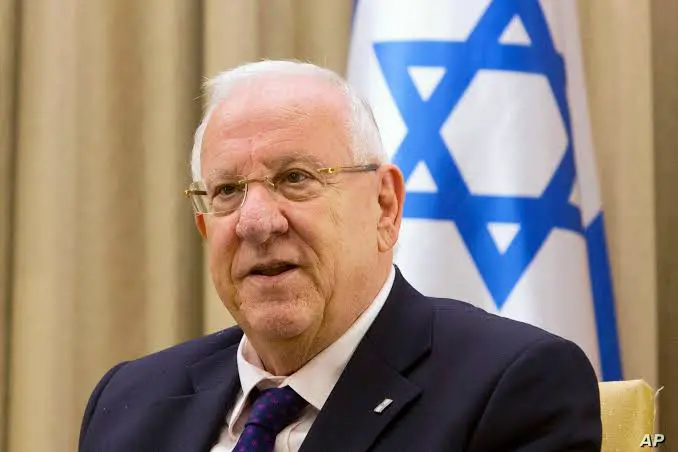 Fig: President Reuven Rivlin
Israel 's president, Reuven Rivlin, issued a warning to Hamas during a visit to communities near the unrest-stricken Gaza border.
"Terrorism using incendiary kites and balloons is terrorism just like any other", Rivlin said in a press conference.
"Hamas should know that this is not a game. The time will come when they have to decide..if they want war, they will get war of which we'll gladly give them", Rivlin, who holds a largely ceremonial post in the Jewish country.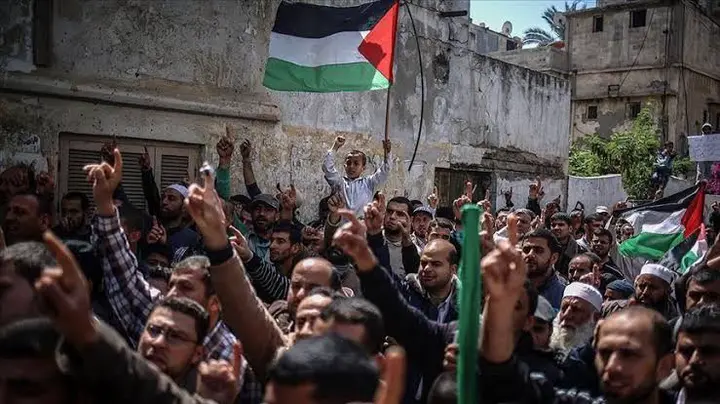 Furthermore, the Israeli Defence Minister and alternate prime minister Benny Gantz said "Hamas is playing with fire", and vowed to make certain that the fire is turned back on them.
Its Important to note that no casualties were reported in the latest Israeli airstrikes as Israel and Hamas have fought three wars since 2008.
Igweochacable is all about breaking news, entertainments, Biafra/ IPOB news update , gist, music, videos and lots more from across the globe .
Reach us via Email: Igweochacablenetwork@gmail.com
Facebook: Igweocha Cable
Twitter: @IgweochaN