Fuel Now Selling Between N159 To N162 While Markers Adjusted Their Fuel pump Price
Less than 24 hours after the Petroleum Products Marketing Company (PPMC) announced an increase in the ex-depot price of petrol, petroleum marketers in the country have adjusted their display boards.
Checks by TheCable on Thursday showed that there is no uniform price amongst retailers as prices ranged from N159 per litre to N162 per litre.
On Wednesday, the PPMC announced that the ex-depot price of petrol has been adjusted from N138.62 to N151.56 per litre.
The ex-depot price is the price at which petroleum products are sold to marketers at depots.
Marketers are expected to then add their profit margin to the ex-depot price and determine the retail price.
The federal government, in March, announced that the Nigerian National Petroleum Corporation (NNPC) would no longer absorb under-recovery costs and petrol prices would be subject to the market realities.
Since then, the retail and ex-depot price has been adjusted based on recommendations from the Petroleum Products Pricing Regulatory Agency (PPPRA).
We Will Push, Push Untill You Win – Buhari Assures Okonjo Iweala
President Muhammadu Buhari Monday in Abuja assured Nigeria's former Minister of Finance and Economy, Dr Ngozi Okonjo-Iweala, that the country will explore every opportunity and deploy its entire energy to ensure that she becomes the Director-General of World Trade Organisation (WTO).
Dr Okonjo-Iweala is one of two candidates contesting for the top position of the multilateral institution.
President Buhari, who received the former Managing Director (Operations) of the World Bank at the Presidential Villa, said she deserved more support to get the top job because of her profile and diligence in serving the country, and the world.
"I assure you that we will do all that we can to ensure that you emerge as the Director-General of WTO, not only because you are a Nigerian, but because you are a hardworking Nigerian. You deserve this,'' he added.
The President assured Dr Okonjo-Iweala that he will make more phone calls, and send letters to some world leaders for more support.
"I did the same for Dr Akinwunmi Adesina for President of the African Development Bank. Both of you served the country under the Peoples Democratic Party (PDP). You are both highly qualified. We will continue to support you. I will immediately make those calls,'' the President told Dr Okonjo-Iweala.
In her remarks, Dr Okonjo-Iweala, a renowned development economist, thanked the President and his ministers, particularly the Ministers of Foreign Affairs, and Ministers of Industry, Trade and Investment for supporting her staunchly.
"I feel very proud of Nigeria. I am getting so much support from you, Mr President, Chief of Staff, Ministers of Foreign Affairs and Ministers of Industry, Trade and Investments. The ministers have been working around the clock to ensure that I succeed,'' she said.
The former Minister of Finance also appreciated ECOWAS leaders for their endorsement, mentioning in particular the outstanding contributions of President Mahamadou Issoufou of Niger Republic and immediate past Chairman of ECOWAS as well as President Alhassan Quattara of Cote d'Ivoire.
She asked the President to "make one final push within the week to beat the Koreans and bring this to Nigeria by sending a few letters and placing telephone calls to some world leaders, and also thank others for their support.''
"Mr President, put a smile on my face,'' she said, "I am very proud of the country.''
Garba Shehu
Senior Special Assistant to the President
(Media & Publicity)
October 12, 2020
Breaking : Jubilation As Onitsha See Port Received First Container After 40 Years
There has been outcry from many traders and businessmen who import goods to Nigeria from other countries especially among South Easterners that a seaport be commissioned for them in Onitsha Head bridge so to easing the burden and costs involved in shipping goods to Lagos and then, sending them back to east again. According to many, it will make the price of goods cheaper here in the south eastern and south southern regions as it is in Lagos and other neighbouring states who don't need to start transporting their wares to where they will sell.
This prayers seems to be answered as not too long after it was commissioned, a ship loaded with containers was seen sailing to Onitsha Head bridge where it offloaded all to signal to everyone that the sea port is now in use. This is the first time it's happening in the past 40 years.
See Photos: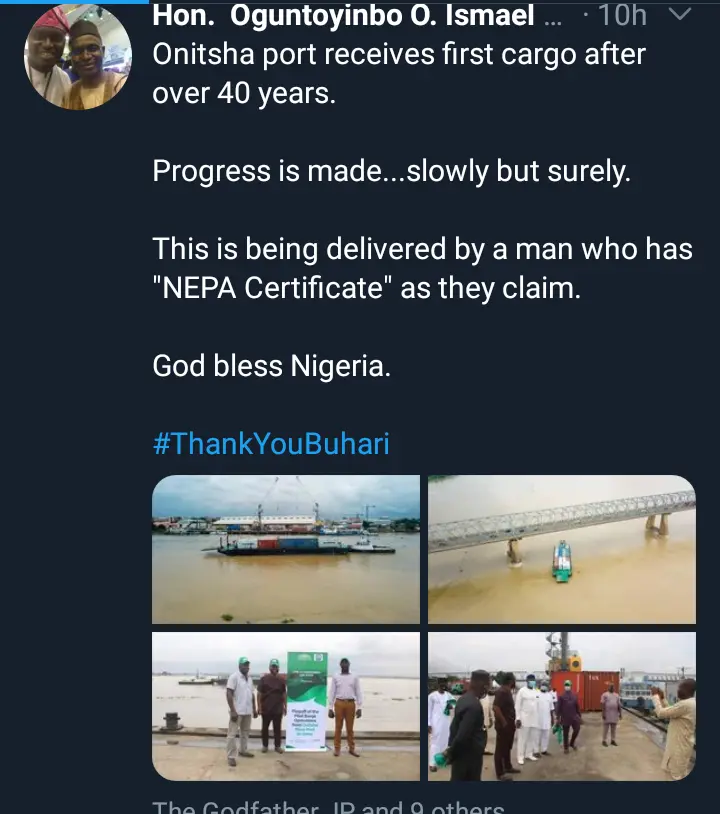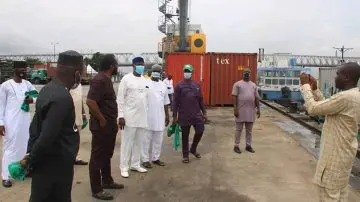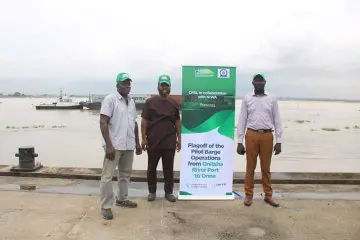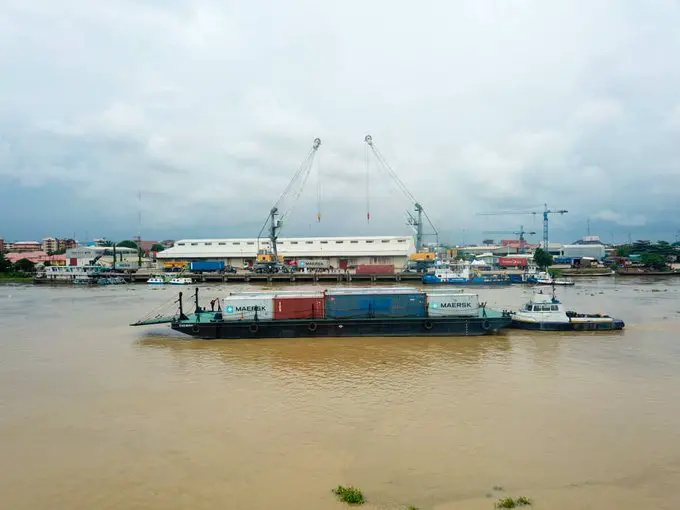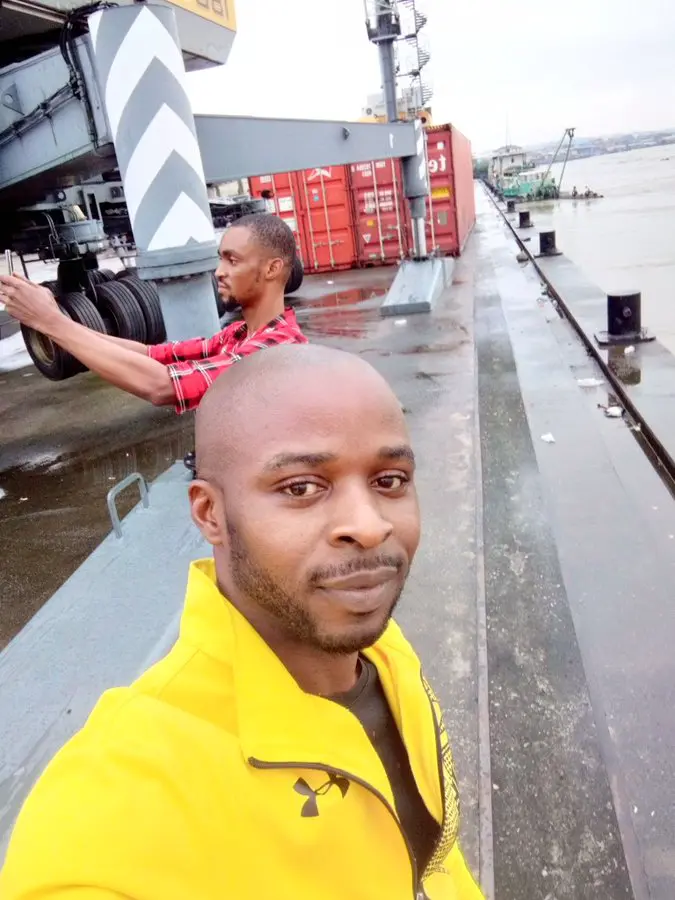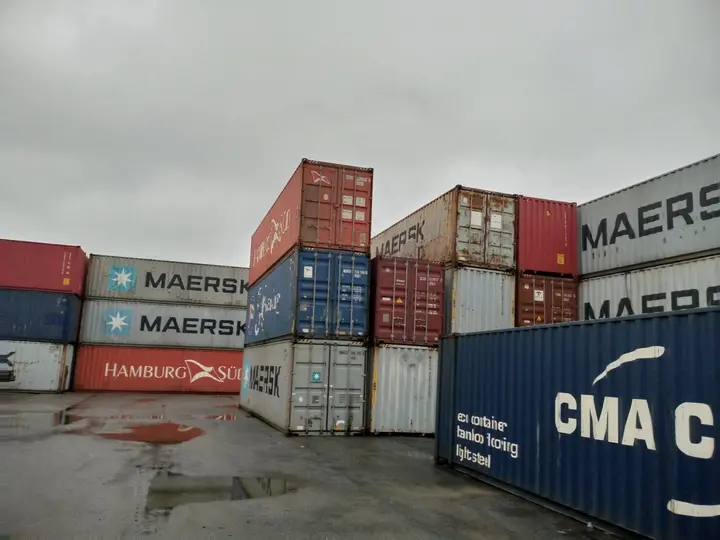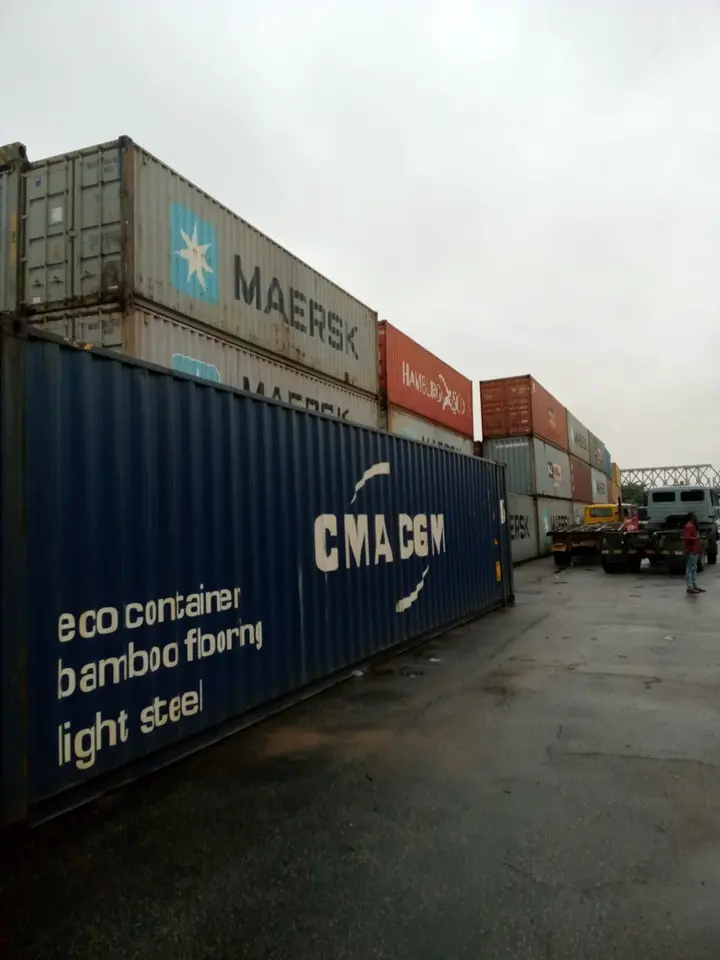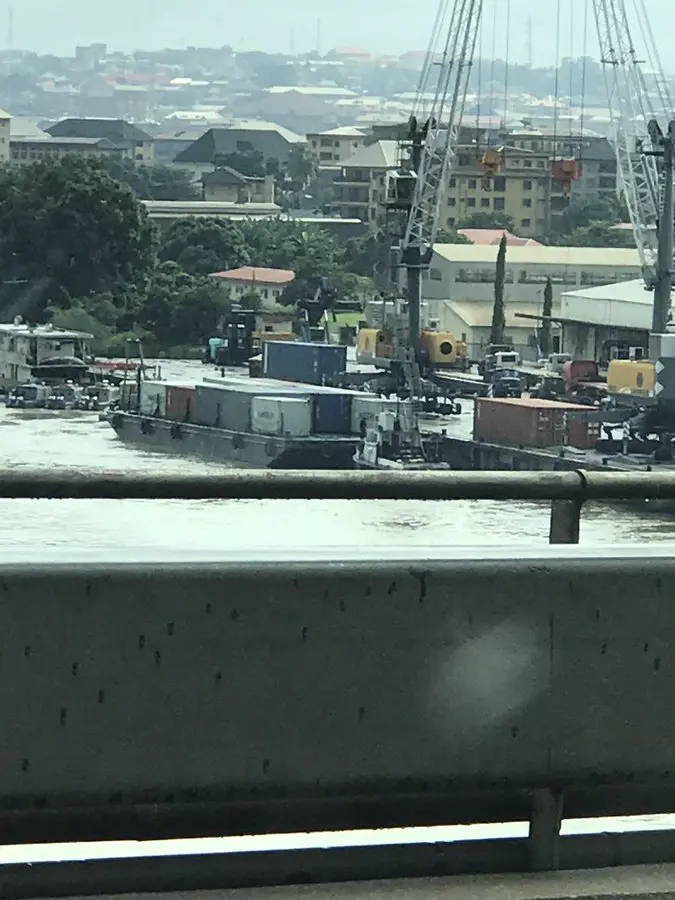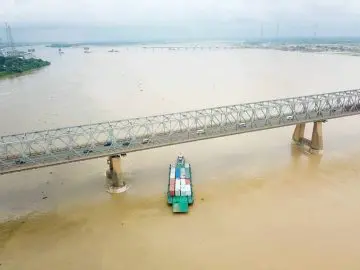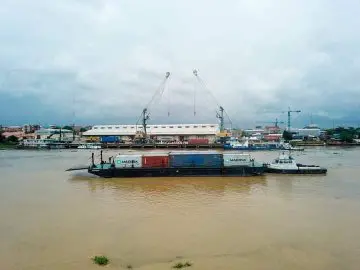 Very many people rejoiced towards that as that's a project they found rather impossible to undertake but finally its here courtesy of his Excellency, President Muhammadu Buhari.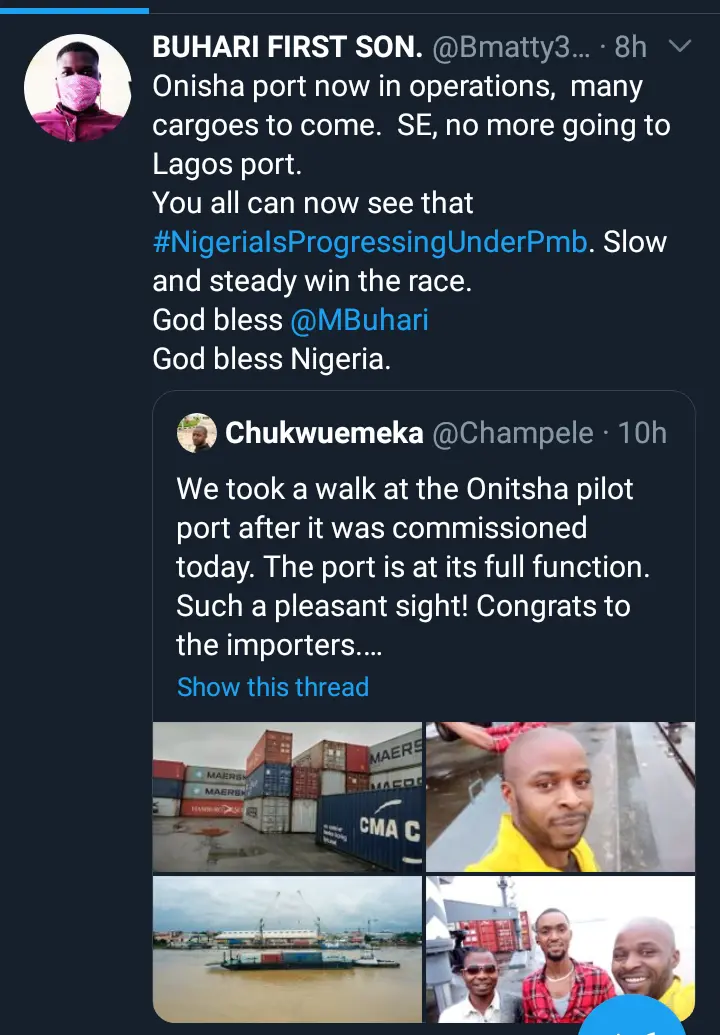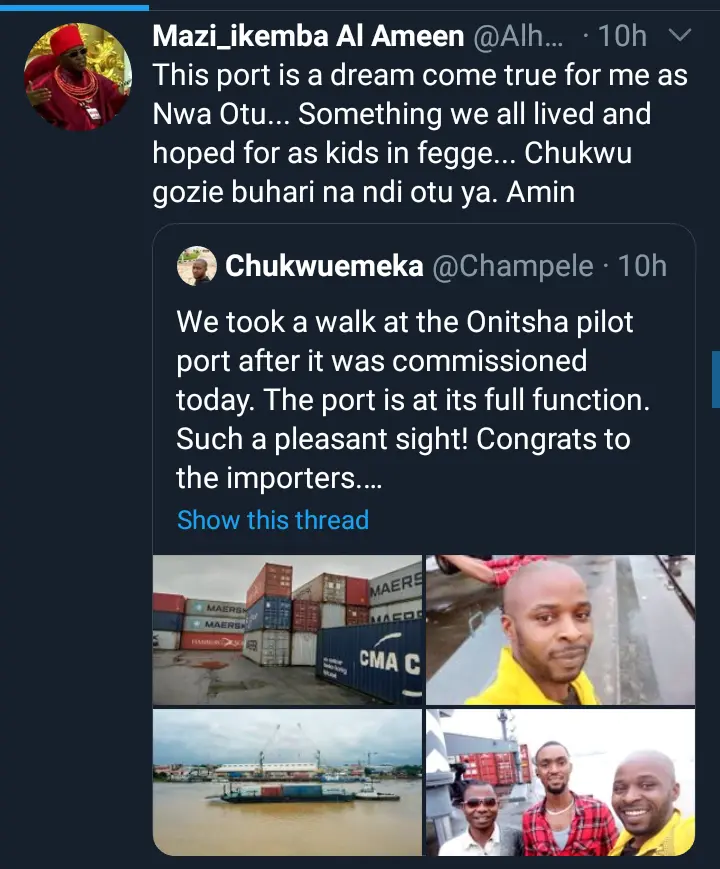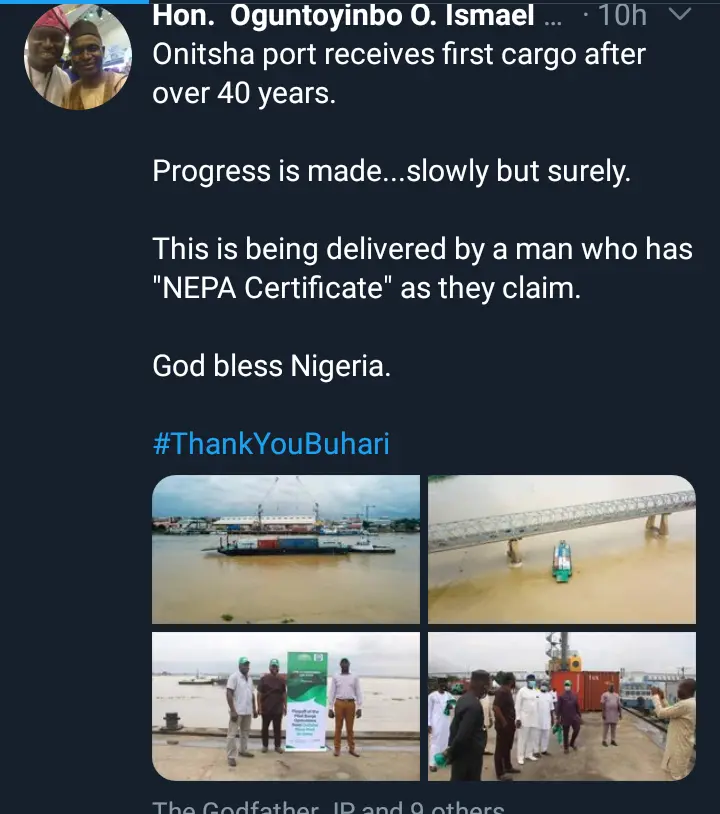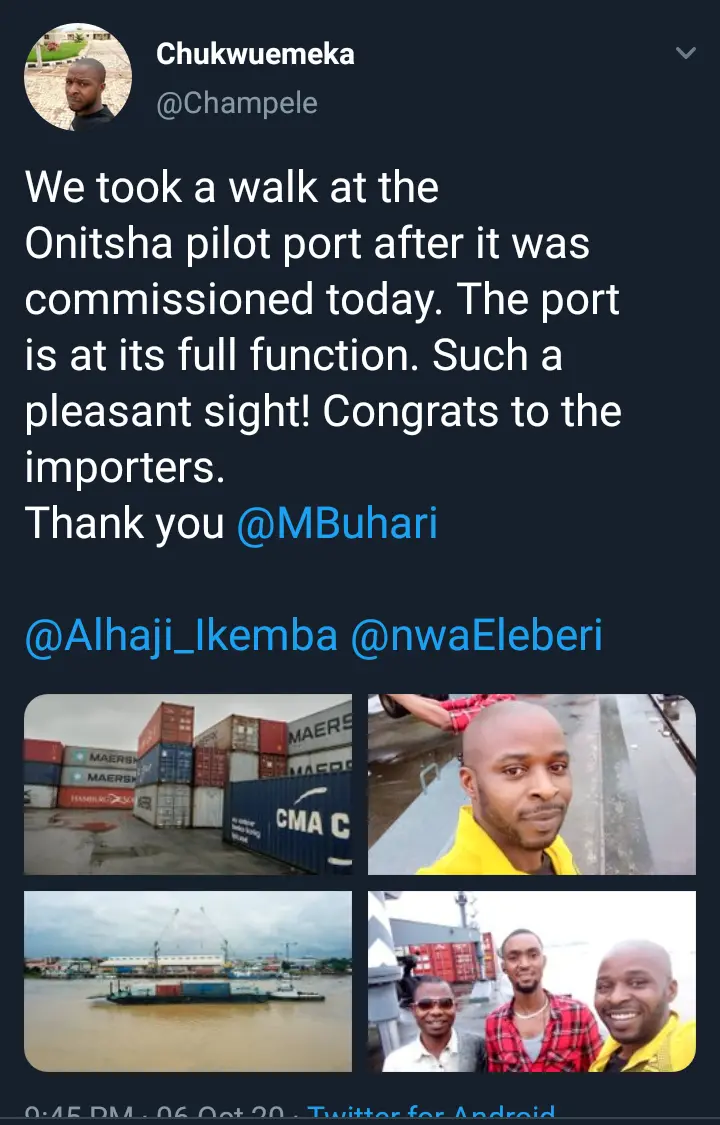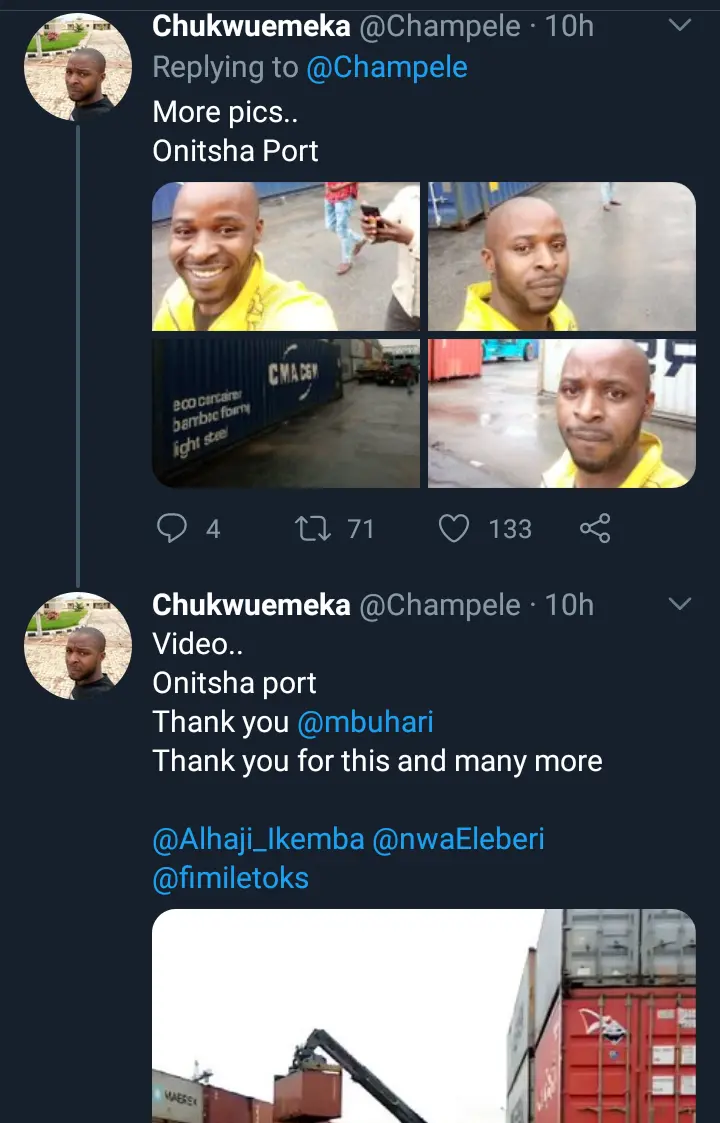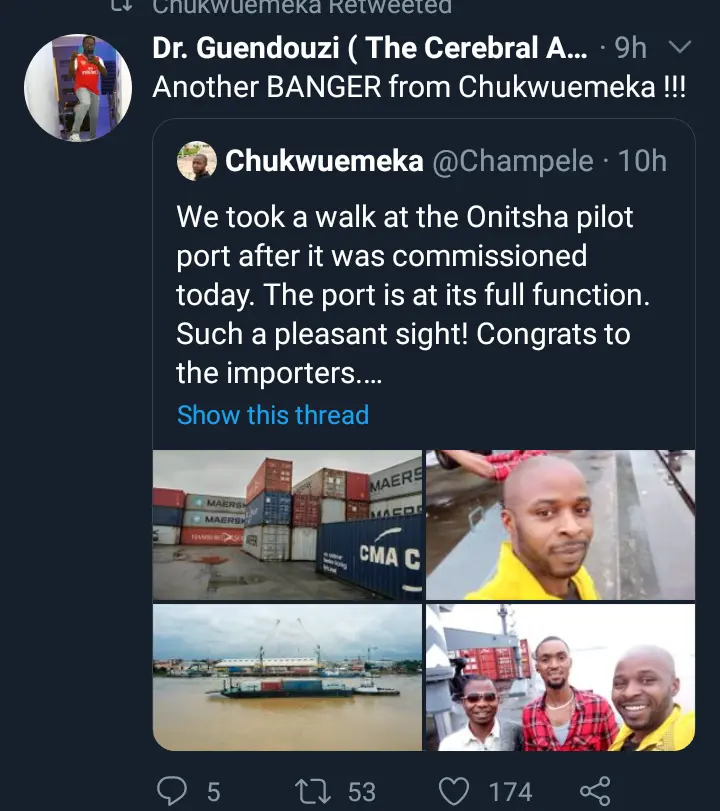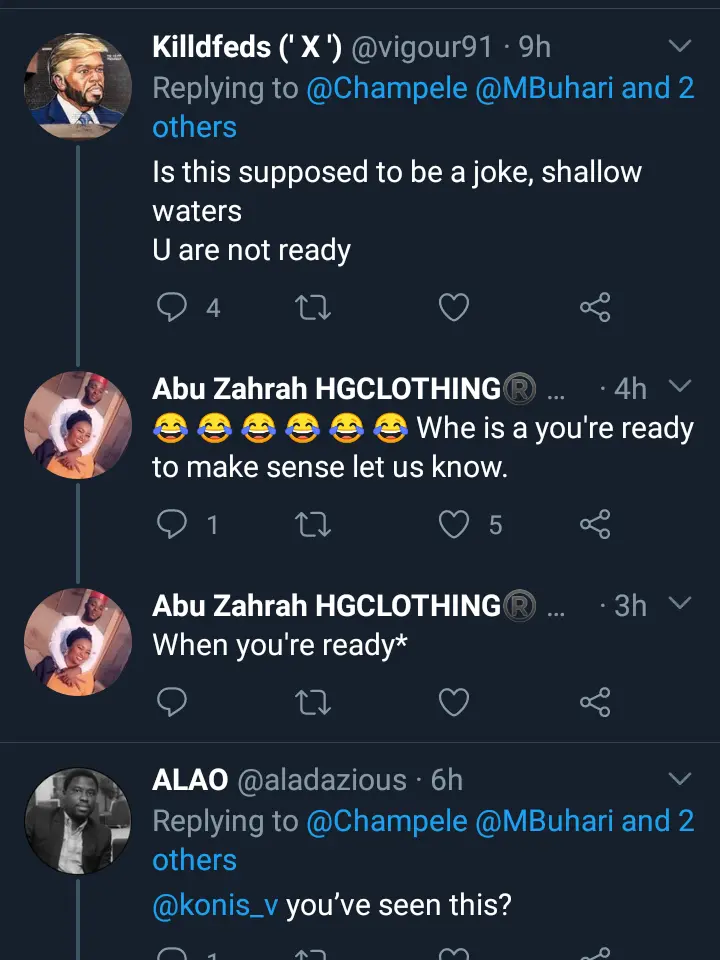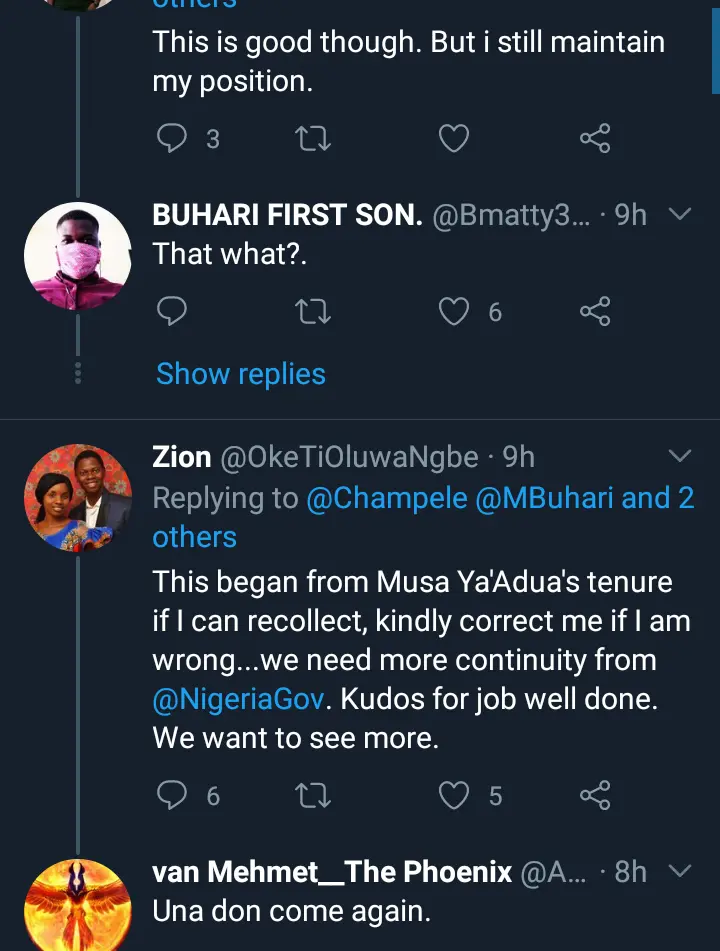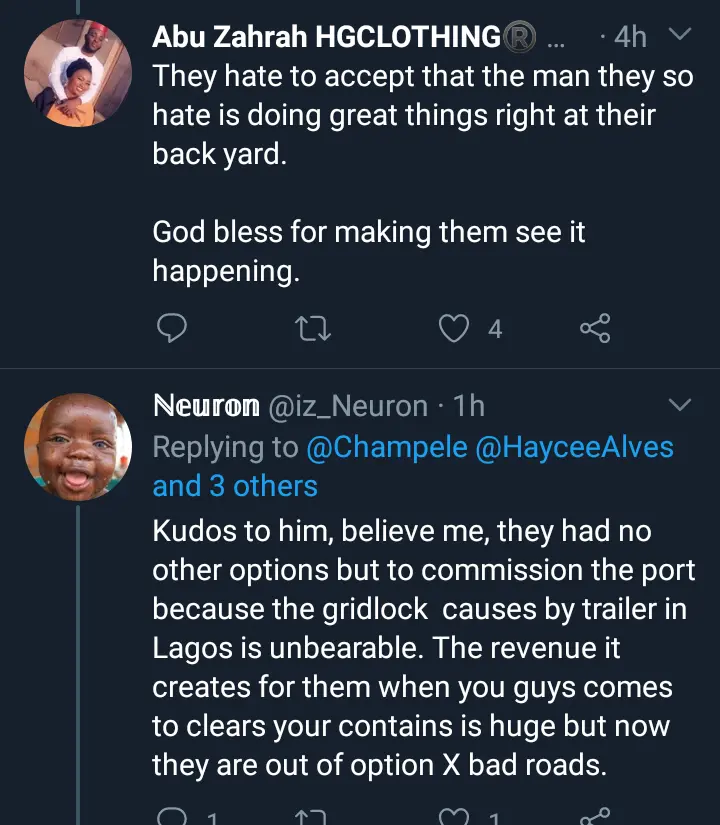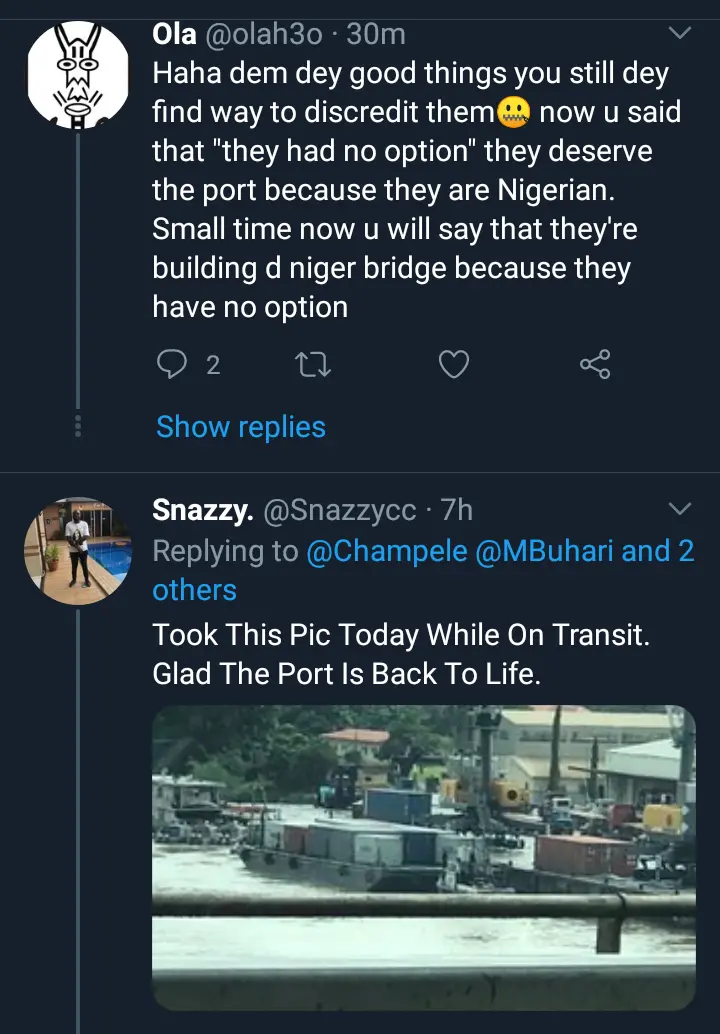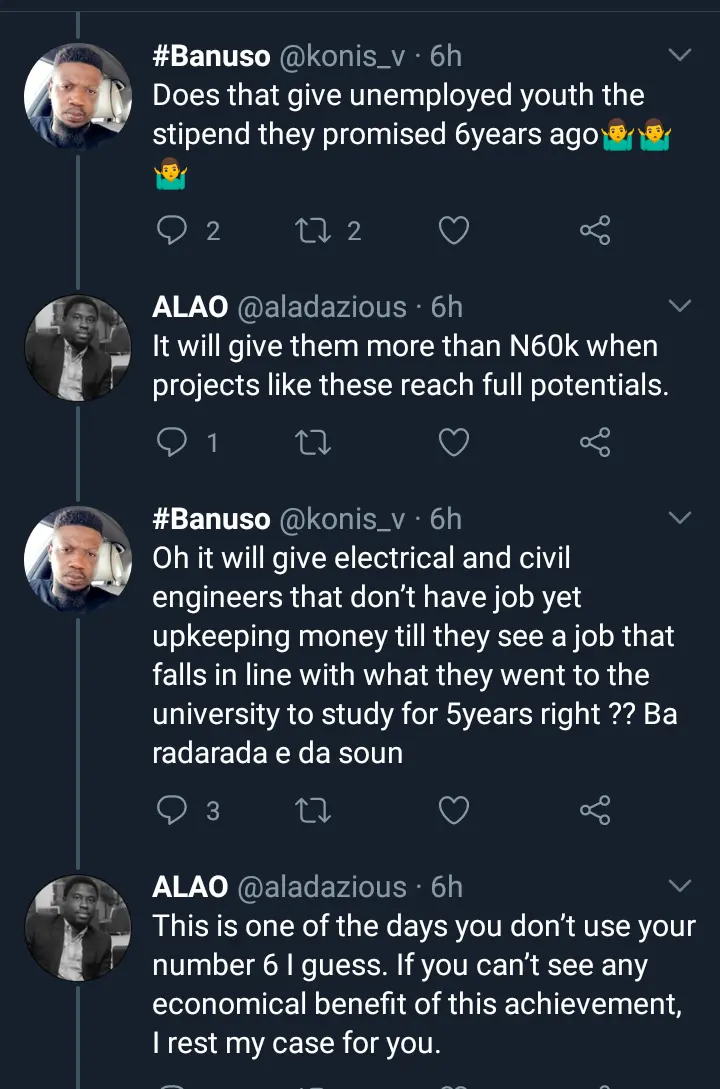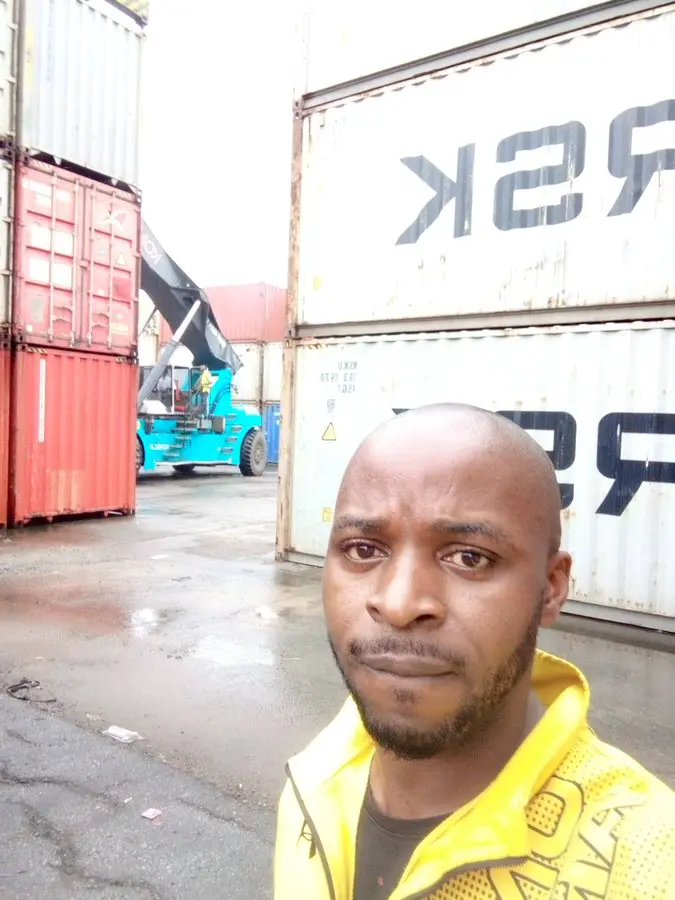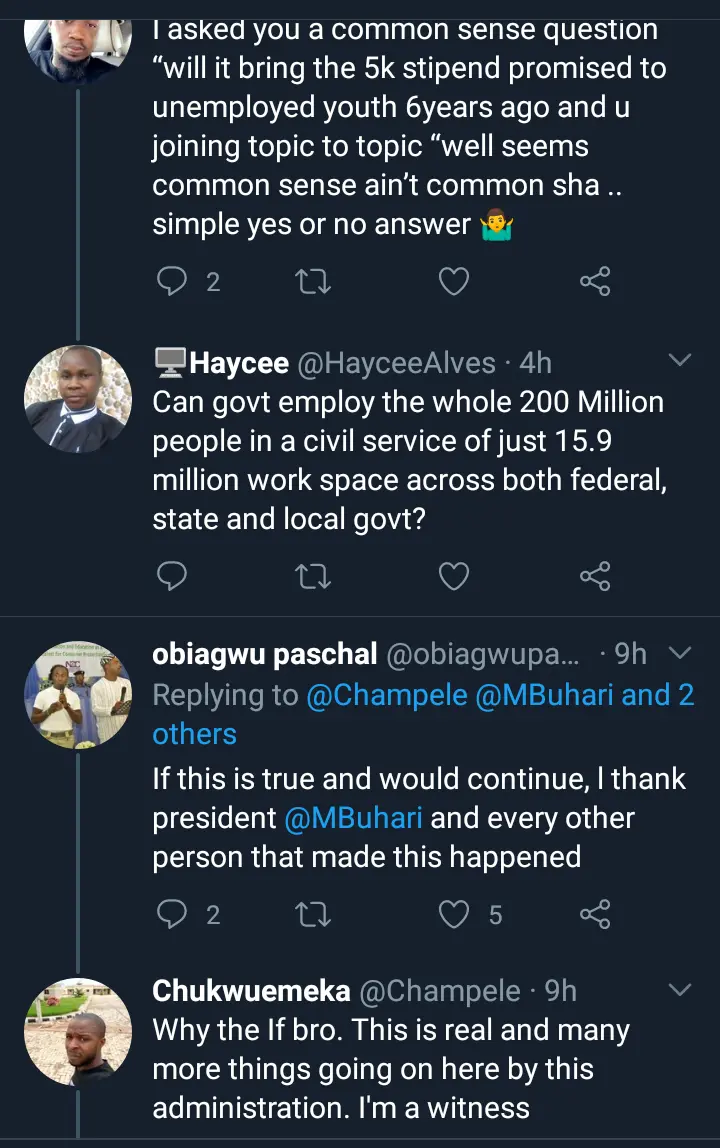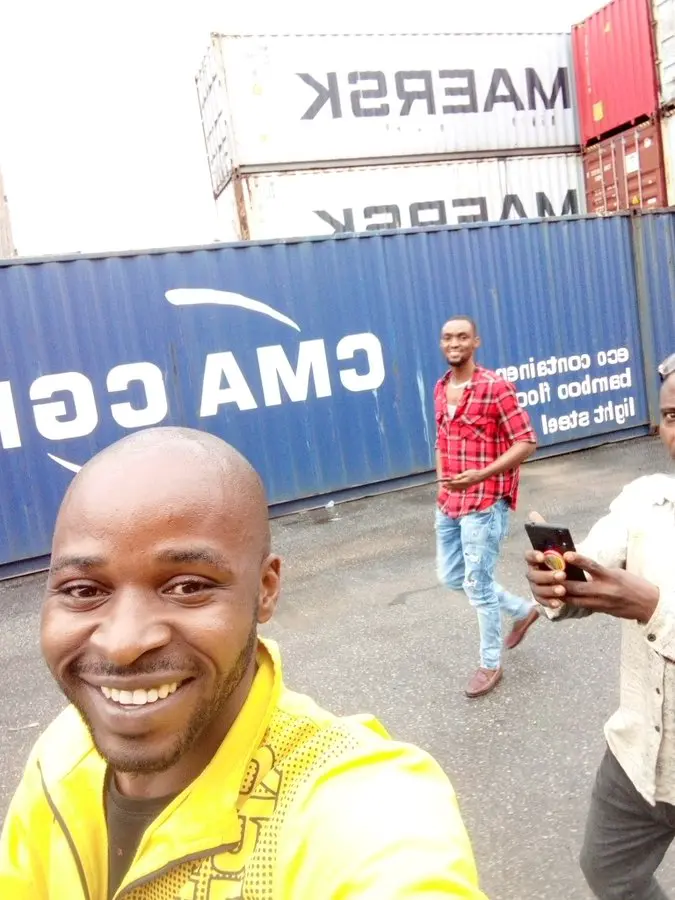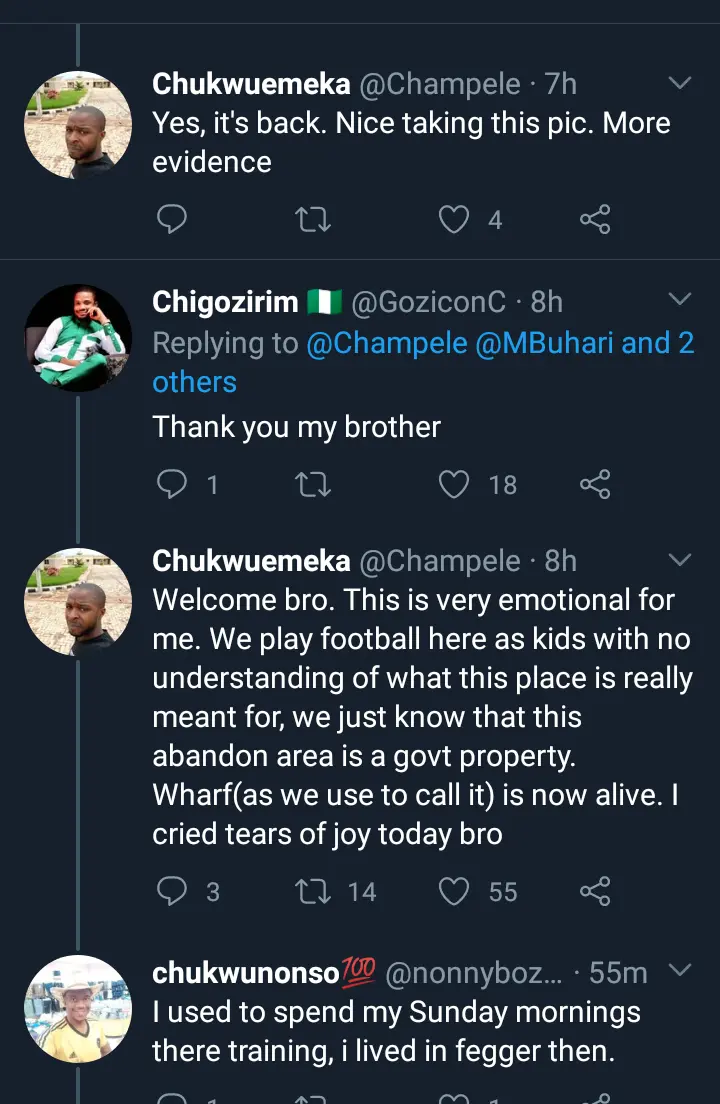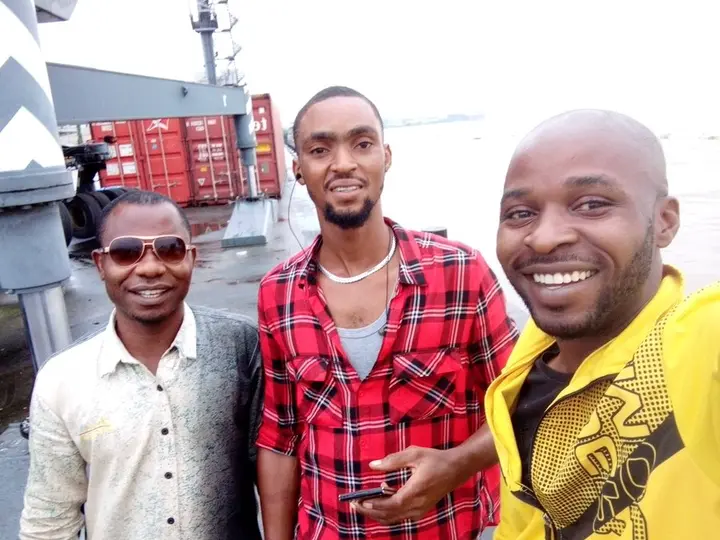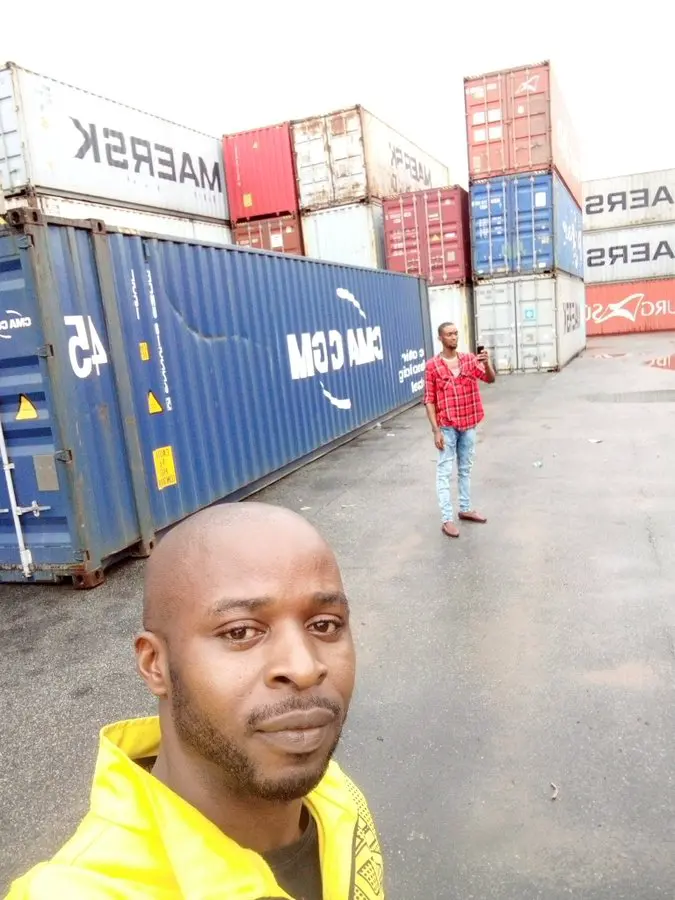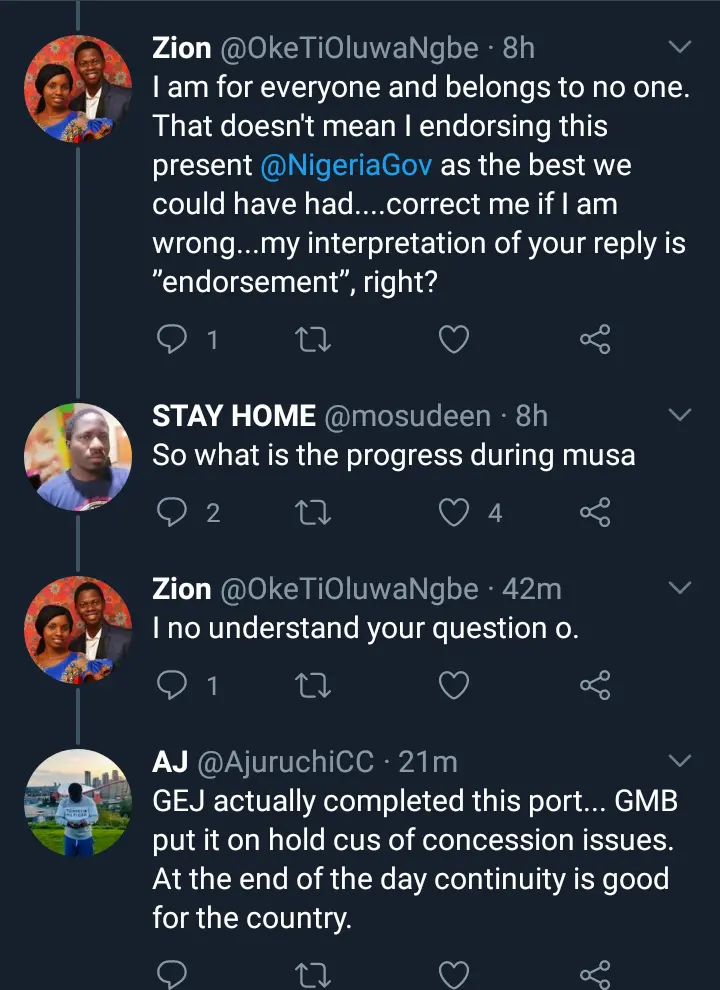 I'm not trying to sound like a fan of his Excellency here but as a concerned citizen of the country who truly stand for what's right and applauds any that does so, President Muhammadu Buhari has done very well, in fact beyond so many people's expectations especially for the south easterners. The second Naija bridge is still on and great work is being done there, now the Onitsha Seaport has been commissioned and already in use, the holy book says you should pray for your leaders for I tell you, uneasy lies the head that wears the crown. Support your leader in the project he's into first and see where he leads you for despite all that's been happening, this country is still ours and only when we join hands together as one supporting each other massively will this success be achieved.

Breaking News: Naira Loses Against Dollar In The Parallel Market
The Naira lost N6 from N435 recorded on Monday at the parallel market in Lagos.
The naira, however, closed at N379 to a dollar at the official CBN window [Guardian]
Barely 24 hours after the Central Bank of Nigeria (CBN) resumed dollar sales at the Bureau De Change (BDC) sector, the Naira have reversed the gain made against the dollar.
The Naira traded at N441 to the dollar on Tuesday, losing N6 from N435 recorded on Monday at the parallel market in Lagos.
The Pound Sterling and the Euro closed at N585 and N515, respectively.
At the BDC window, the naira was sold at N386 to a dollar, while the Pound Sterling and the Euro closed at N585 and N515, respectively.
Trading at the investor's window saw the naira closing at N386.21 to a dollar as investors traded a total of 45.22 million dollars.
The naira, however, closed at N379 to a dollar at the official CBN window.
The News Agency of Nigeria (NAN) reports that inspite of the sale of 51.8 million dollars to 5,180 BDCs on Monday, the impact of the intervention was yet to be significantly felt.
Meanwhile, Prof Sheriffdeen Tella, a Senior Economist at the Olabisi Onabanjo University Ago-Iwoye, Ogun, noted that the volume of FOREX sold to BDCs was insignificant relative to the demand for dollars.
Tella said that the demand for dollars by genuine importers and for overseas school fees was very high.
"Unless the CBN is consistent with its interventions at the foreign exchange market in the weeks ahead, the naira may continue to fall," Tella said.
Source: Pulse.ng
Igweochacable is all about breaking news, entertainments, Biafra/ IPOB news update , gist, music, videos and lots more from across the globe .
Reach us via Email: Igweochacablenetwork@gmail.com
Facebook: Igweocha Cable
Twitter: @IgweochaN