Breaking: Six SARS Operatives Killed, Many Injured As Gunmen Attacked SARS Police Station In Enugu
Gunmen reportedly  attack SARS police station in Enugu, six SARS Operatives killed , many injured, prisoners set free and station set ablaze.
We will update you more on this later.
More details coming soon.
UN Calls For An End To Police Brutality And Attack On #ENDSARS Protesters In Nigeria
The United Nations Secretary-General, António Guterres, has called for an end to police brutality and attack on #EndSARS protesters in Nigeria.
The UN scribe, who said he is following the developments in the country, condemned the killing of activists demanding police reforms in Lagos and other parts of the nation on Tuesday.
Guterres in a statement on Wednesday also expressed his condolences to the bereaved families and wished a speedy recovery to those injured.
He called on the authorities to investigate the incidents and hold the perpetrators accountable.
The statement read, "The Secretary-General is following recent developments in Nigeria and calls for an end to reported police brutality and abuses.
"He condemns the violent escalation on October 20 in Lagos which resulted in multiple deaths and caused many injuries.
"The Secretary-General urges the security forces to act at all times with maximum restraint while calling on protestors to demonstrate peacefully and to refrain from violence."
The global body encouraged the authorities to swiftly explore avenues to de-escalate the situation and reiterated its readiness to support national efforts towards finding a solution.
Source ; Punch.
Panic As Gunmen Invaded A Church, Kill Elder, Others Injured In Akwa Ibom Community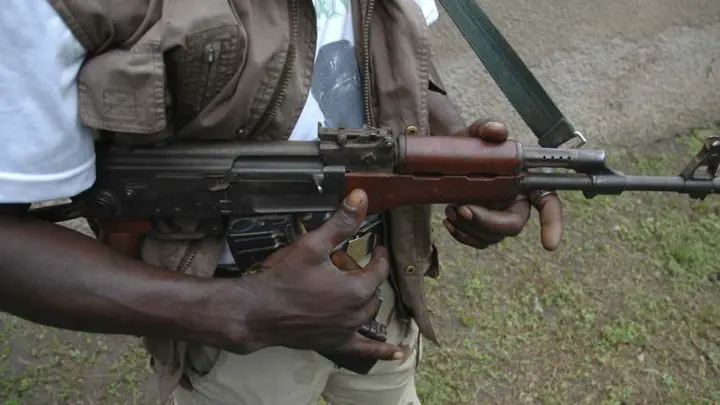 There is panic in Inen Ikot Esse village in OrukAnam local government area of Akwa Ibom, as gunmen suspected to be cultists invaded a Pentecostal church and shot one of the church elders identified Elder Friday Ufenang.
It was gathered that the suspected cultists numbering over 10 had stormed the church premises and went straight to where church officers were praying before the commencement of service and shot Ufenang in the head.
According to an eyewitness Mr Sunday Ibanga, the worshippers took to their heels when the hoodlums started shooting in the air within the church premises. He explained that a new pastor posted to the church reached out to the church headquarters for a vehicle before the victim was rushed to the hospital for treatment.
Source: Vanguard.
Breaking : New Haven Police Station In Enugu Reportedly Attacked By Unknown People
………..While some parts of the police station got burnt.
New Haven Police Station in the Enugu metropolis has been attacked by unknown people. It was gathered that some parts of the police station were burnt, while some sources claimed many were injured and some might have died, a report THE WHISTLER is yet to independently verify. But the chief fire officer of Enugu State, Engr Okwudiri Ohaa, confirmed the fire incident at the police station Sunday night.
The state police public relations officer, ASP Daniel Ndukwe, could not be contacted before filing the report.
There have been cases of unknown gunmen attacking security operatives in the Southeast of late. In some of the attacks, the invaders carted away police firearms.
IPOB absolved its members from recent attacks on security operatives in the Southeast and South-South. Our correspondent in Abakaliki reports that there were cases of attacks on some police operatives and stations in the region, including Enugu, leading to carting away of firearms by the attackers.
Exonerating members of the proscribed group, IPOB's spokesperson, Emma Powerful, described the allegations as unfounded because the group 'does not carry firearms'.
According to him, "We are not armed and have no plans to pick up arms. But should we decide to go into arms struggle, which is not an option on the table, it will not be a secret affair. We won't depend on arms collected from any security agent to defend Biafra. That is childish and an insult to IPOB."
He said the claims that the IPOB was responsible for alleged attacks on security operatives in Southeast and South-south was amusing, stating that those peddling such information were doing hatchet jobs.
Igweochacable is all about breaking news, entertainments, Biafra/ IPOB news update , gist, music, videos and lots more from across the globe .
Reach us via Email: Igweochacablenetwork@gmail.com
Facebook: Igweocha Cable
Twitter: @IgweochaN